BLUESTONE MEADOW & OTHER FARMS: Lavender Blue Harvest Days
June 17

-

June 18

|

Recurring Event

(See all)

One event on June 17, 2023 at 12:00 am

One event on June 18, 2023 at 12:00 am

One event on June 24, 2023 at 12:00 am

One event on July 1, 2023 at 12:00 am

One event on July 2, 2023 at 12:00 am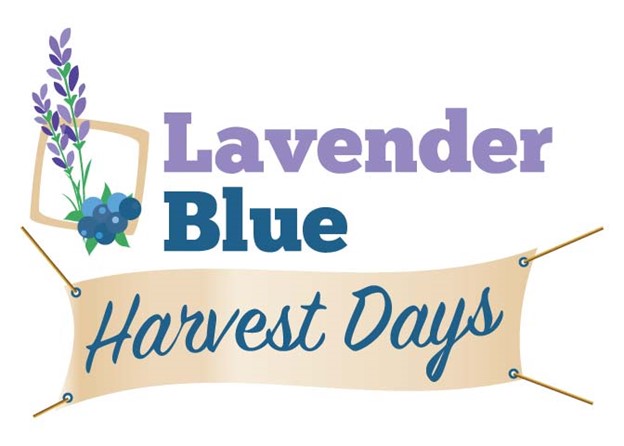 JUNE 17-18, JUNE 24-25 and JULY 1-2
Rolling fields of purple and blue and a sweet smell in the air – it must be lavender and blueberry season in the Sierra Nevada Foothills! Lavender's soothing scent has been linked to health benefits like managing migraines, soothing anxiety, and improving sleep. Plus, the flowers are simply beautiful! While fresh-from-the-bush blueberries have an intensely sweet, juicy flavor – perfect to eat by the handful or to enjoy in fresh baked goods and beverages.
The Apple Hill Growers are celebrating both crops at this month's Lavender Blue Harvest Days during the last two weekends of June- 6/17 – 6/18, and 6/24 – 6/25; and the first weekend of July- 7/1 and 7/2. These early Summer weekends are the perfect time to visit Apple Hill farms for u-pick experiences, lavender and blueberry treats, crafts, artisan products and more. For a printable/viewable brochure and map, CLICK HERE for the brochure/map. https://issuu.com/applehillgrowers/docs/lavenderblue2023
The lavender harvest is on full display at Bluestone Meadow Farm. Guests will be able to cut and make their own lavender bouquets, wreaths, or critters. An array of locally made products, including essential oils, soaps, and lotions, will be available for sale. Families can enjoy a wander through the Lavender Labyrinth and the 'Lavender Answer Guy' will be on hand to answer questions about growing and using this wonderful crop. And they've brought back the Kid Zone– a play area custom made for kids! July 1-2nd will be the last chance for you-pick lavender for the 2023 season!
Other Area Farms Will Be Sharing The Lavender Blue Love With Special Events On Both Weekends:
Boeger Winery #32: 1709 Carson Rd., Placerville
The tasting room will be open for tastes of a lavender infused wine cocktail. boegerwinery.com
Fenton Herriott Vineyards #50:  120 Jacquier Ct., Placerville
The tasting room will feature a "Bottle Your Own" event and/or wine flights, outdoors. Reservations not required. fentonherriott.com/visit
Harris Family Farm #84: 2640 Blair Rd., Pollock Pines
Irene's Kitchen will be serving up lavender mini donuts, lavender lemonade & apple cider slushies and a variety of lavender and blueberry pastries.  facebook.com/harrisfamilyfarm1853 or harrisfamilyfarm.com
Hidden Star Camino #23: 2740 Cable Ln., Camino
The bakery will feature blueberry and lavender inspired pastries, and blueberry lemon lavender hard cider in the barn. hiddenstarcamino.com
Jack Russell Farm, Winery, & Brewery #36: 2380 Larsen Dr., Camino
Join us for our special Lavender and Blueberry offerings! We will be serving Lavender Lemonade Hard Cider Slushies, Blueberry Cyzer, Blueberry Mead and Blueberry Lavender Ale. Open 11- 7
Lava Cap Winery #26: 2221 Fruitridge Rd., Placerville
We invite participants to visit Lava Cap to enjoy a glass of wine in our Lavender covered garden! Outside food is allowed, and picnic tables are available on a first come first served basis. For more info call (530) 621-0175
Madroña Vineyards #6: 2560 High Hill Rd., Placerville
Open for wine tasting every day from 11-5, Our last tasting reservation is at 4pm, but we remain open for purchases until 5pm. All tastings are held outside and we can take walk-ins if we are able. Details at madronavineyards.com
Pine-O-Mine Ranch #41: 2620 Carson Rd., Placerville
Food, shakes, and blueberry lemonade available for purchase to enjoy in our picnic area. facebook.com/pineomine
Ponderosa Ridge Bed & Breakfast #11: 2360 Union Ridge Rd., Placerville
Extend your stay in the area these weekends and enjoy 15% off your room and be treated to blueberry pancakes and a lavender gift bag. Use promo code LAVENDER. ponderosaridgebnb.com
Rainbow Camino Ridge #100: 3010 Snows Rd. (at Fuji Ct.), Camino
 Open for You-Pick blueberries July 1-2; July 8-9. 7AM-12PM. For reservations:   https://rainboworchards.ticketspice.com/2023-rainbow-blue-festival . Info: email rainboworch@gmail.com or Rainbow Orchards Facebook
Rucksack Cellars #60: 3030 Carson Rd., Placerville
We're open Thursday through Sunday from 12-5. We have a beautiful new flight for tasting, our small bite baskets (now sized for 2 or 4 people), and our beautiful outdoor location! For details visit our website or call us at (530) 647-2113. rucksackcellars.com
Smokey Ridge Farmstand & Winery #133: 2160 Carson Rd., Placerville
Please contact the tasting room for our seasonal wine selections . smokeyridgeranch.com
24Carrot Farm: Stop by for lavender plant starts and seasonal produce. 24carrotfarms.com
Wofford Acres Vineyards #25: 1900 Hidden Valley Ln., Camino
Enjoy a flight or glass of wine while gazing at our fabulous view of the South Fork of the American River canyon. The tasting room is offering a 15% discount on all wine purchases. Reservations are recommended. reservations@wavwines.com