Welcome to our neighbors from the east in Nevada!
Nevada Days
October 29-31

Apple Hill Growers welcome our friends and supporters from Nevada!
Check our list of participating farms that are offering specials, discounts and activities for our neighbors from Nevada (present a Nevada drivers license or other proof of residence).  Click HERE for more info!
2345 Carson Rd., Placerville • (530) 626-0138
Nevadans will receive 10% off purchases at Abel's Apple Acres.
Corner of North Canyon & Hassler, Camino • (530) 318-2834
Enjoy a complimentary cup of apple cider for our Nevada customers.
.
1800 Larsen Rd., Camino • (530) 647-0613
Special pricing for Nevada residents – A 20 lb. box of apples for $12.50.
1709 Carson Rd., Placerville
We'll extend wine club discounts to our Nevada friends. Open from 10 am – 5pm daily, reservations recommended.
3205 North Canyon Rd., Camino
We'll offer complimentary a la mode (ice cream) for any pie slice purchase for Nevada Residents (October 29th only).
120 Jacquier Ct., Placerville
We cordially invite all Nevada wine enthusiasts to come visit Fenton Herriott on this 3-day weekend. Come taste our award winning wines and get wine at our wine club price! Already a member?  Get an additional 10% off your club and VIP price!
2360 Cable Rd., Camino
Offering a free scoop of ice cream with any pie or pastry purchase .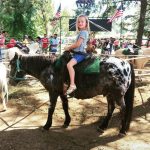 2360 Cable Rd., Camino
HHR will have their craft fair, pony rides, and fishing pond for visitors.
2640 Blair Rd., Pollock Pines • (530) 644-2194
Harris Family Farm will offer Nevada residents free 1/2 dozen mini apple cider donuts with a $20 purchase.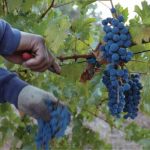 2560 High Hill Rd., Placerville
Nevadans are invited to treat themselves to the wine club discount on purchases. Open 7 days a week, 11am – 5pm for tastings. Reservations are recommended, but we can accommodate walk-ins if we have space available.
2569 Larsen Dr., Camino
Rucksack is honoring the Wine Club discount to all Nevadans! Reservations recommended.
2160 Carson Rd., Placerville
Offering the wine club discount to our friends from Nevada.
1900 Hidden Valley Ln., Camino
Nevada residents will receive a free flight with each bottle purchased.
Reservations required-  [email protected]