Silverthorn Meadows
83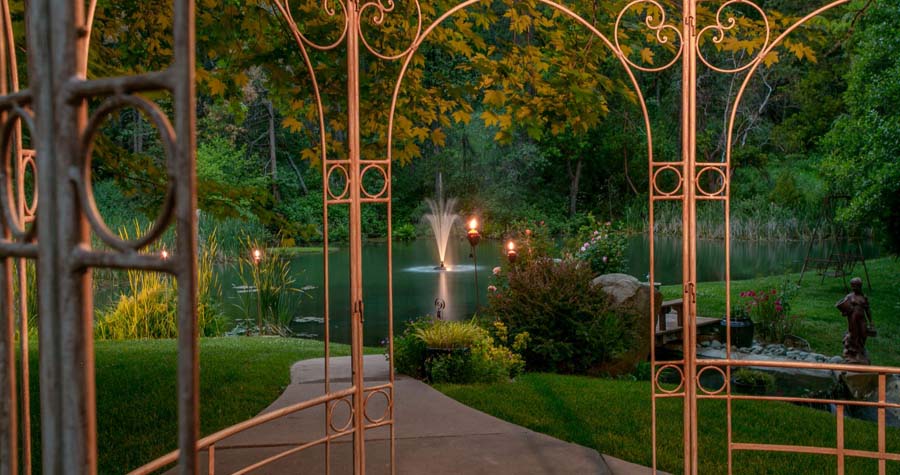 Things To Do
Christmas Trees
Weddings
Events
Private Facilities
Gardens / Pond
Beautiful grounds with gardens and waterfall for your wedding or special event. Christmas tree farm open the day after Thanksgiving. Walk the forest to pick your special tree and join us for hot cocoa, coffee and cookies. Private vacation room rental with access to the serene grounds. Venue tours by appointment. Find more information and visit us at www.silverthornmeadows.com.
Season
Open Day after Thanksgiving, and Saturdays and Sundays for Christmas Trees until sold out.
Hours
10am to Dusk, until sold out. Or by appointment for events & weddings.
Contact
3101 North Canyon Road
Camino, California 95709

530-621-2379
Keep Exploring
Discover similar Apple Hill growers to Silverthorn Meadows