Rolling hills, rows of vineyards, perhaps a glimpse of spring buds on fruit trees. The Apple Hill area may be known for its bountiful fall harvest, but the region is in the midst of a spring awakening making it the perfect destination for romance.
While most farms are preparing for spring fruits and vegetables, the wineries of the Apple Hill Growers are open and inviting for fans of El Dorado County's award-winning vintages. Madroña Vineyards, Lava Cap Winery, Boeger Winery, Fenton Herriott Vineyards, Wofford Acres Vineyards, Smokey Ridge Ranch and Edio Vineyards at Delfino Farms, Rucksack Cellars and Starfield Vineyards are open throughout the spring. Enjoy a glass of the region's signature Barbera overlooking gorgeous foothill and valley views. Pack a picnic to enjoy on some of the foothills' most beautiful properties.
Ponderosa Ridge Bed & Breakfast is nestled in an apple orchard and the property has a variety of paths to explore as well as a gazebo with a hot tub where guests can unwind after a day of wine tasting. Silverthorn Meadows is a peaceful retreat after a day of wine tasting. Madrone Tree Hill Christmas Tree Farm has a charming cabin on its property, as well as camping options, that make a great place to snuggle up under the stars.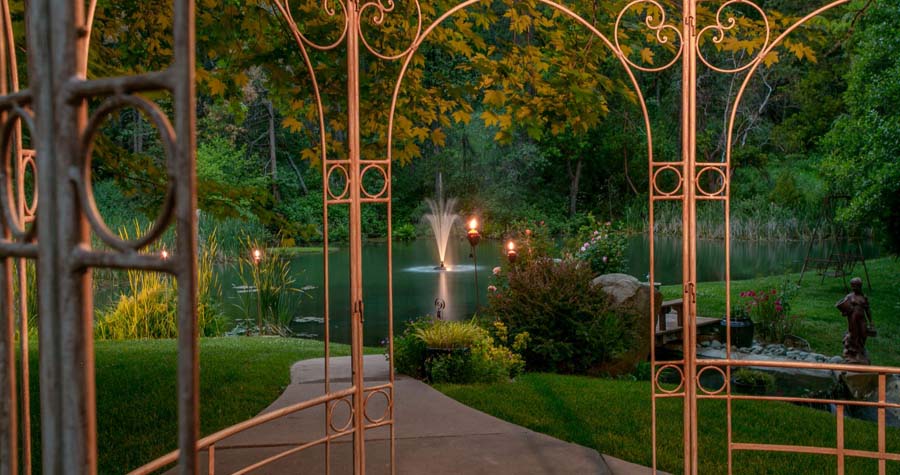 If the wine and pampering put you in the mood for romance, Apple Hill's scenic beauty is the perfect backdrop to pop the question! When the time comes to tie the knot, several farms and wineries are open to hosting weddings in the area's signature laid-back style. For the first time in its 50+ year history, Indian Rock Tree Farm and Ranch will be opening up the property for weddings at a newly built, lakeside venue. High Hill Ranch or Bill's Apples & Felice's Dolls (High Hill's other property) can be reserved for an entire summer weekend to celebrate your special day all in one spot.  Silverthorn Meadows Christmas tree farm provides a unique backdrop for your vows in winter while Bluestone Meadow's rows of fragrant lavender create a gorgeous photo backdrop. And Larsen Apple Barn offers a picturesque waterfall and covered bridge in their beautiful grassy park for weddings and special events. Or check out the Apple Blossom Tree Farm and Rapetti Farms  and Harris Family Farm wedding venues among the pines and/or oaks for your special day!
For more information on what's in season and maps of the area, please visit the Apple Hill Growers website at http://applehill.com/ and follow @applehillofficial on Facebook and Instagram for up-to-the-minute information.
About Apple Hill Growers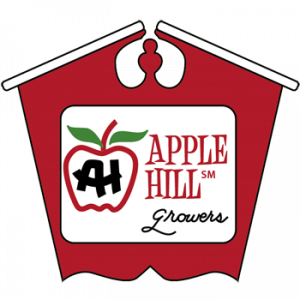 Founded in 1964, The Apple Hill Growers are dedicated to supporting agriculture in El Dorado County. The organization began with 16 apple ranches and has grown to include unique fruit & veggie farms, wineries, B&Bs, flower gardens, Christmas tree farms and a day spa. The more than 50 farms of Apple Hill produce a variety of crops including apples, berries, stone fruit, vegetables, wine grapes and flowers.