Enjoy the Sounds of Summer at Apple Hill Grower Farms
Camino, CA (July 19, 2022) – It's the season for fresh berries, stone fruits, plentiful produce and
live music. Our farmers invite you up to sample our berries, plums, peaches, vegetables, wine,
hard cider, baked goods, jams, treats wine and more – and then stick around for the evening
entertainment.
Enchanted Evenings are back at Boeger Winery, which celebrates its 50th Anniversary this year.
The popular evening music series returns from 5:30 – 8:30 p.m. on Fridays through August. The
line-up includes Keep on Truckin', Jordan Lucero, Jason Weeks and Loose Engines. Guests can
bring their own picnic (please leave outside alcohol at home) or enjoy the weekly food trucks
like Off the Vine and Mikey's Tacos. Reservations aren't required, but gates open at 4:30 and
close when the parking lot is full.
Over on North Canyon Road, Delfino Farms' "Folk on the Farm" live music series brings
bluegrass, country and folk artists to the outdoor picnic area on Saturdays this summer. Enjoy
food, cider and wine from Edio Vineyards. Sunset hours are some of the most beautiful times
on the farm and the family is thrilled to share it with their visitors. Tickets are available online.
Speaking of sunset, Hidden Star Camino will stay open late to provide visitors more time to
enjoy the cider and delicious baked goods. Cider Sunset Fridays are a great way to unwind and
watch the sky change over the Sierra foothills.
For more information and a map of the area, please visit http://applehill.com/ and follow
@applehillofficial on Facebook and Instagram for up-to-the-minute information and more ideas
for visiting Apple Hill farms this season.
About Apple Hill Growers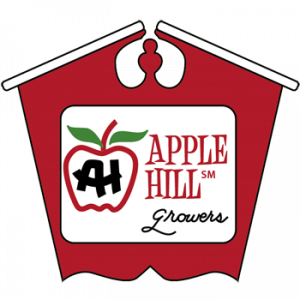 Founded in 1964, The Apple Hill Growers are dedicated to supporting agriculture in El Dorado County. The organization began with 16 apple ranches and has grown to include unique fruit & veggie farms, wineries, a B&B, flower gardens, Christmas tree farms and more. The 50 farms of Apple Hill Growers produce a variety of crops including apples, berries, stone fruit, vegetables, wine grapes, flowers, pumpkins, Christmas trees and more.