There are so many reasons to love Apple Hill, the scenic beauty, the authentic farm setting, special times with family and friends… it's no wonder Apple Hill weddings are gaining popularity. Whether the wedding theme is simple and sophisticated or laid back and country, there's a venue at an Apple Hill Grower farm to customize to your taste.
Here are some of the favorite farms for weddings:
This ranch is the biggest of the Apple Hill Grower farms and can be reserved for an entire wedding weekend the the summer. That means you can spend the day Friday decorating with family and friends. Then enjoy rehearsal, ceremony and reception all in one spot. The grassy lawn, pond and scenic views of Apple Hill and Sierra are the perfect backdrop to the ceremony. This wedding venue is great for larger weddings or intimate gatherings. Number of guests can range up to 250. And who doesn't love wedding pictures among the beautiful famous apple orchards of High Hill Ranch!
Photo courtesy of Melissa Babasin Photography
This Apple Hill Grower farm offers a beautiful park-like setting for weddings nestled among the Christmas trees they sell in winter. The lush grass, mature trees, pond with fountain and creek make for a memorable ceremony backdrop. And perfect for pictures! A convertible BMW to wisk the bride to the ceremony is included. A bridal suite is offered and can be used as a honeymoon suite. Best months for weddings here are May-October.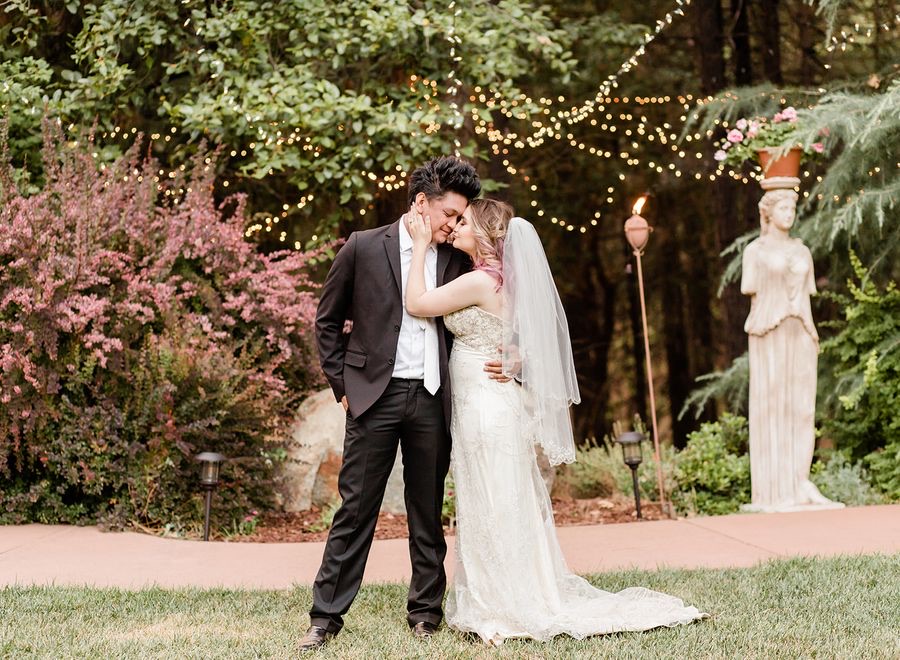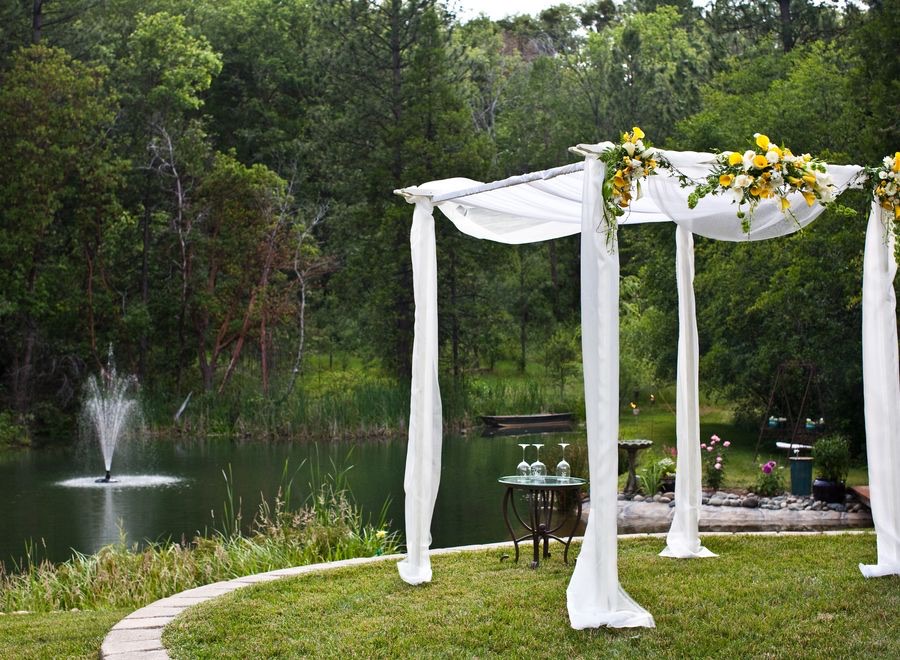 Silverthorn park-like setting
Silverthorn convertible BMW
Known for their beautiful lavender, the Apple Hill Grower farm makes for a great wedding option. You can choose between two distinct ceremony sites, one nestled in the quiet pines, another in picturesque faming valley. Receptions are held under a huge tent. There is a bride's room, living area of main house and barn for wedding parties to prep. While on property the happy couple can also use 1931 Model A Roadster. Reservations available May-September.